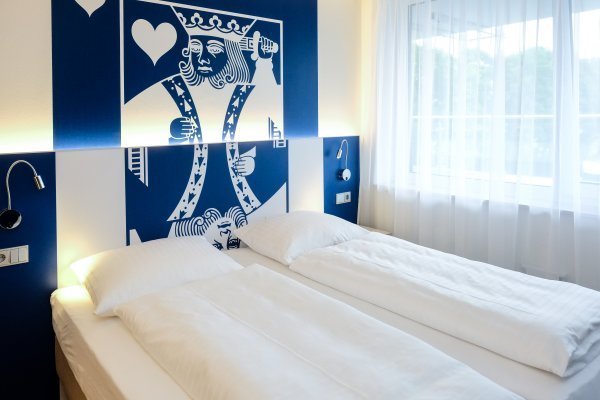 A warm welcome at
IBB Blue Hotel
Paderborn
The newly opened IBB Blue in Paderborn offers a great location within a quiet surrounding close to the historic inner city and the Highway A 33.
The Hotel of the IBB Group is located within the heart od East-Westphalia, which
is an interesting destination for business people as well as tourist due to its easy accessibility.
The hotel is located just on the edge of the inner city and therefor quickly reachable by car
or public transport, the bus-stop right outside the hotel enables our patrons a comfortable journey
to an from Paderborn city. Be amazed by the 49 well-spaced rooms which are moernly designed to a 5 star Standard.
The innovative and one of a kind Design is sure to impress.
We also offer:
Free WI-FI and
Parking right next to the Hotel!
With innovation and quality we attach importance to the essentials simply and uncomplicated.
Convince yourself about IBB - and feel free to relax in our effortless free atmophere.​
We are expecting You!